Balkan Explorer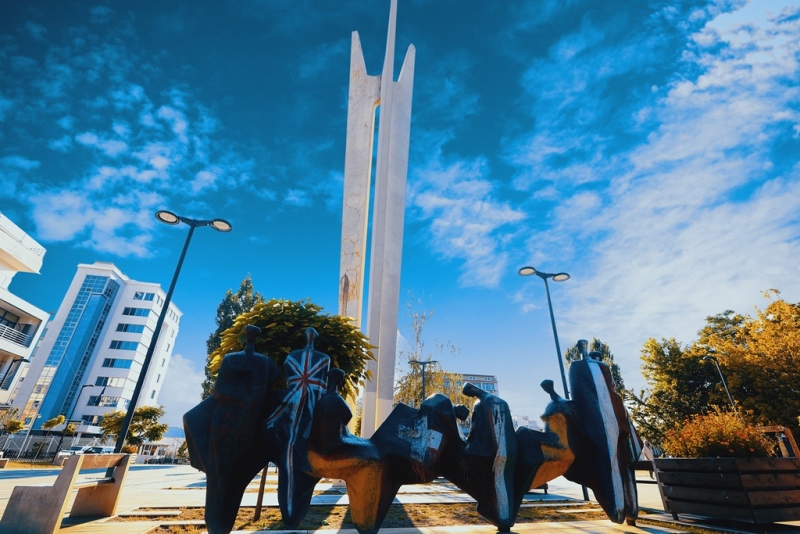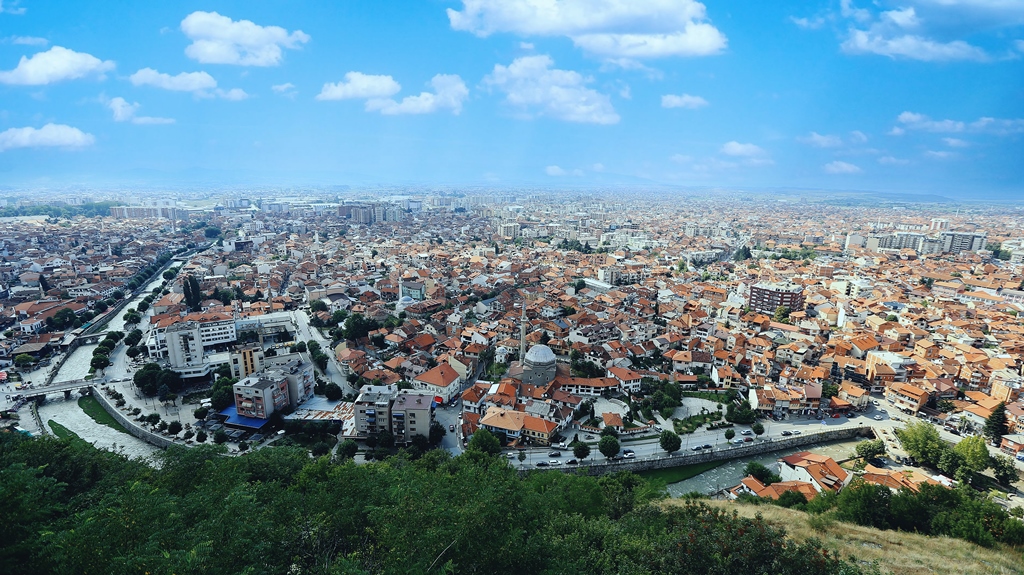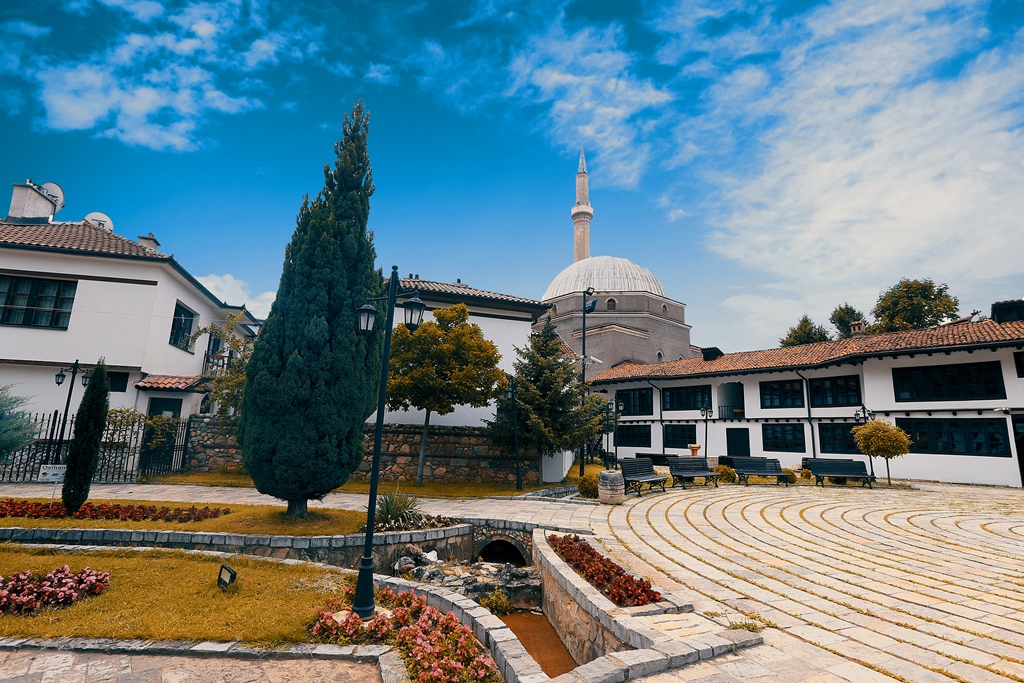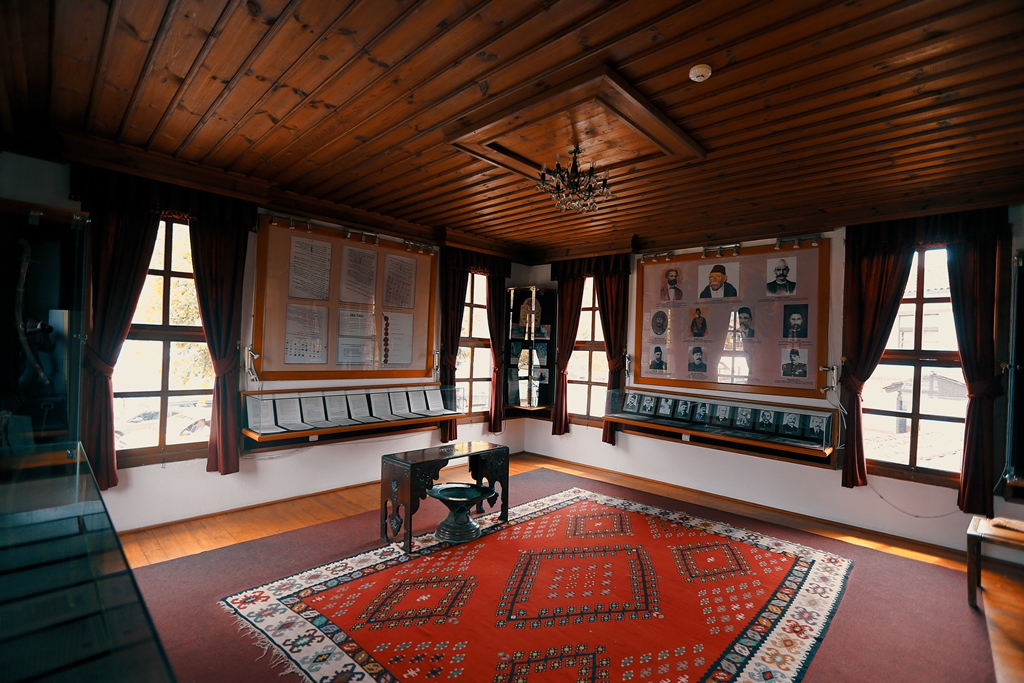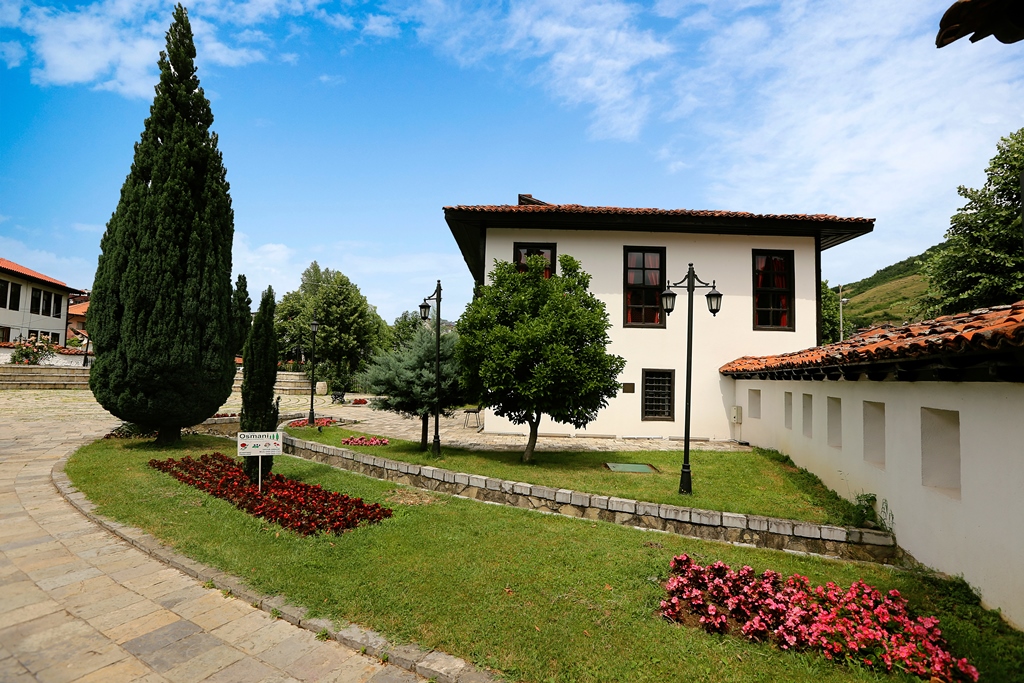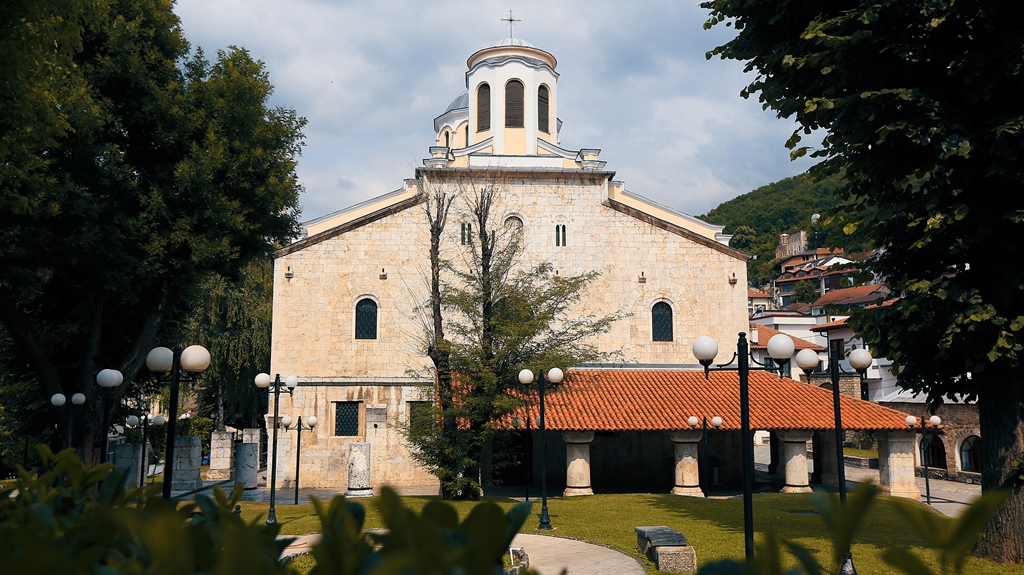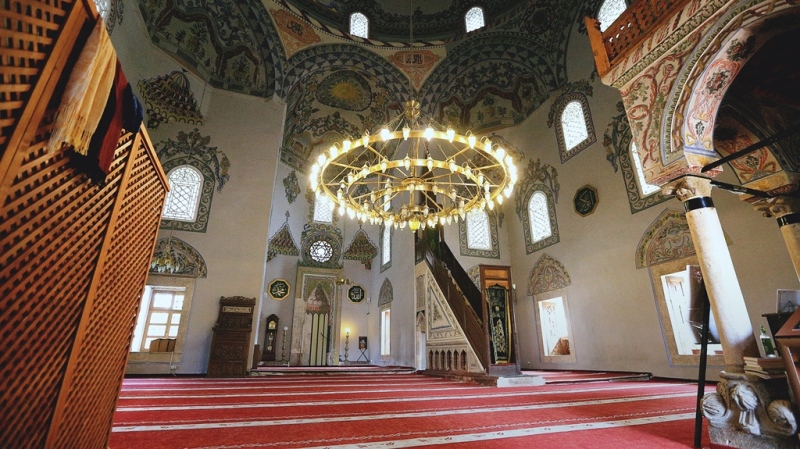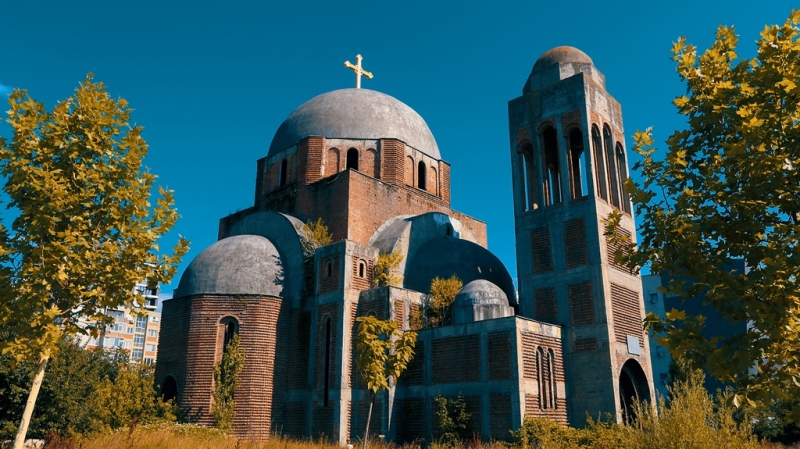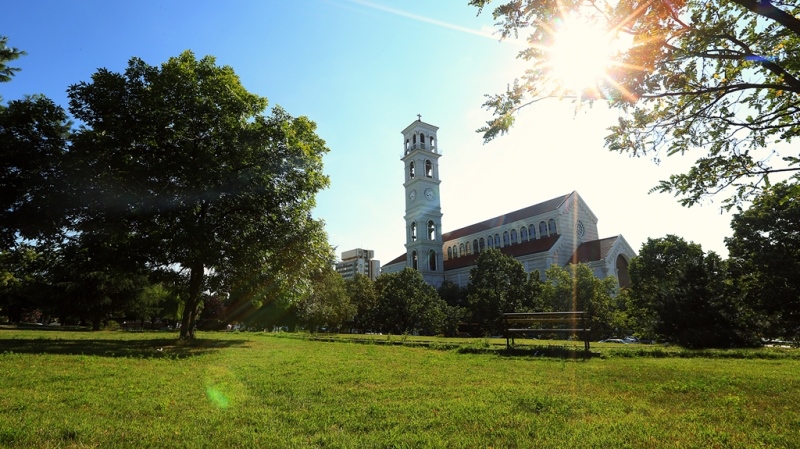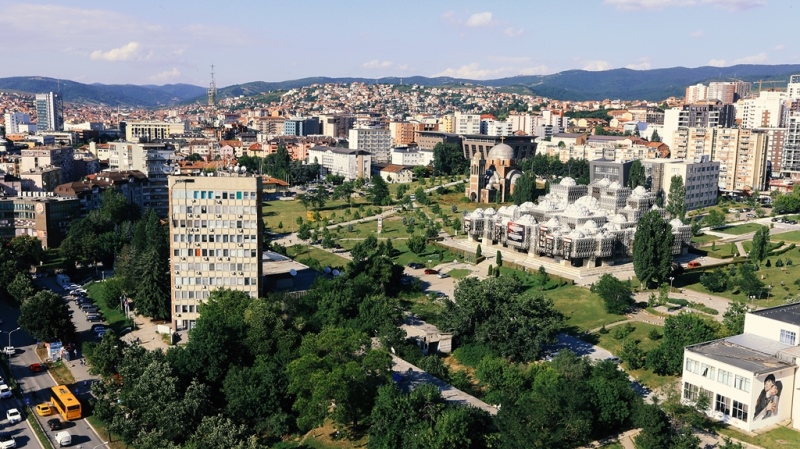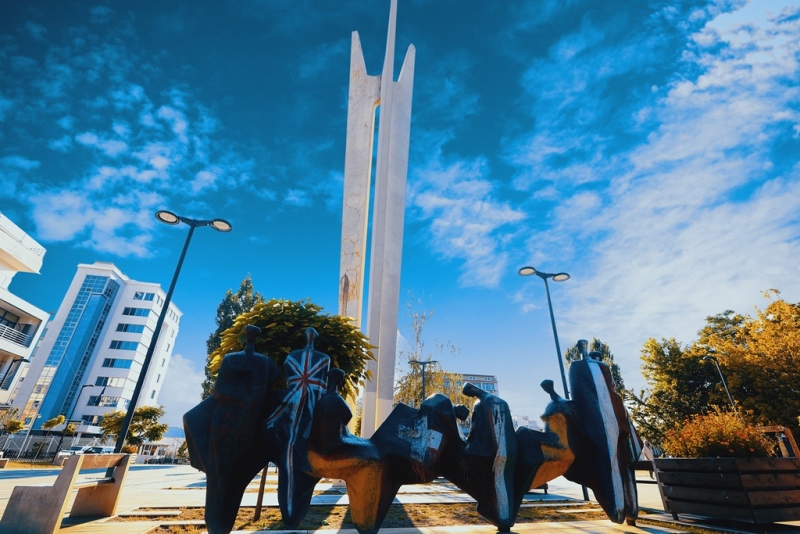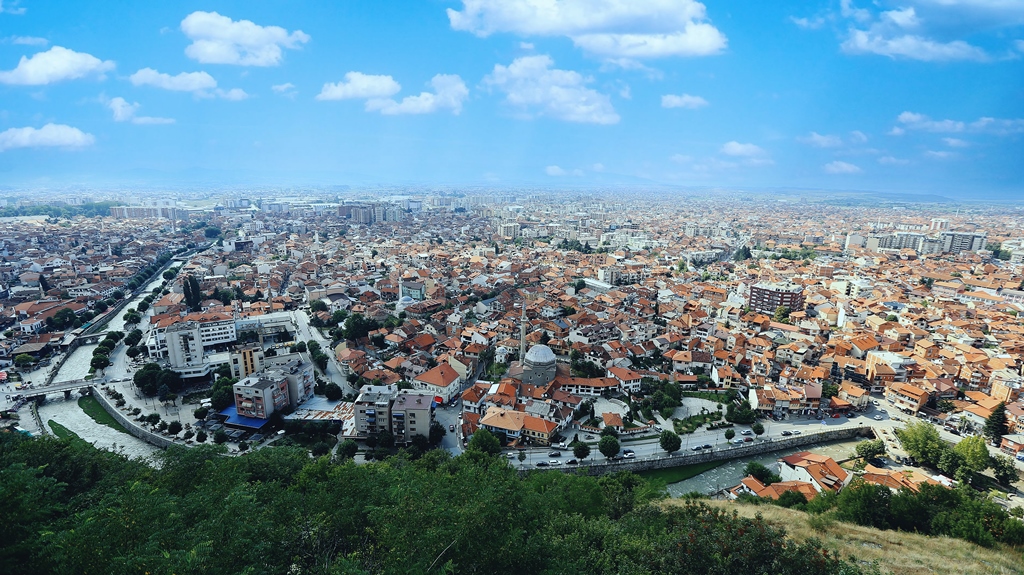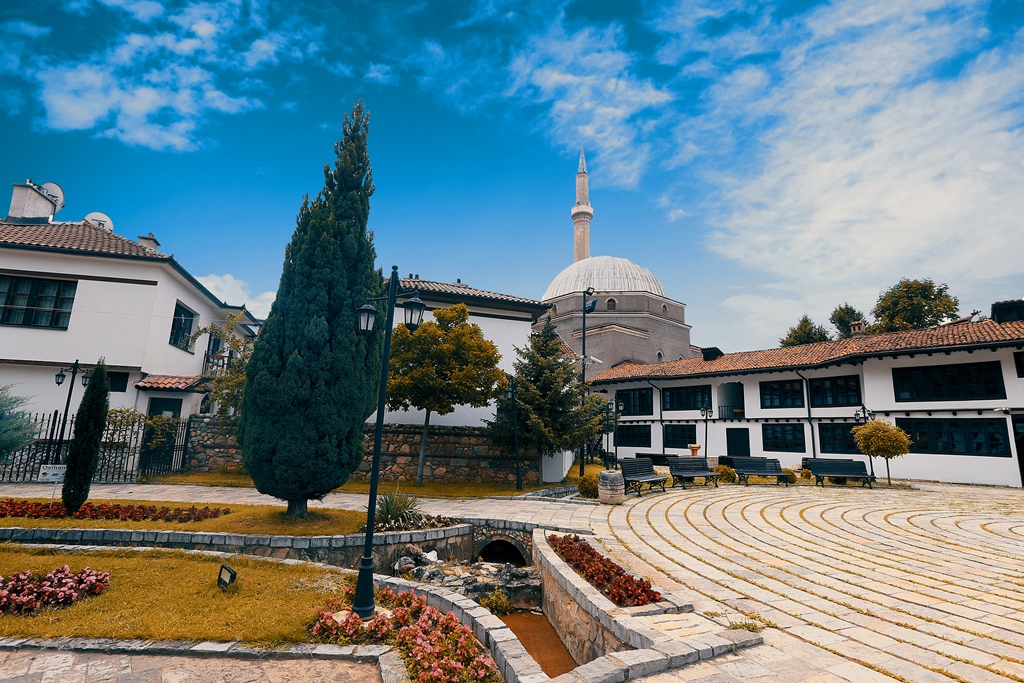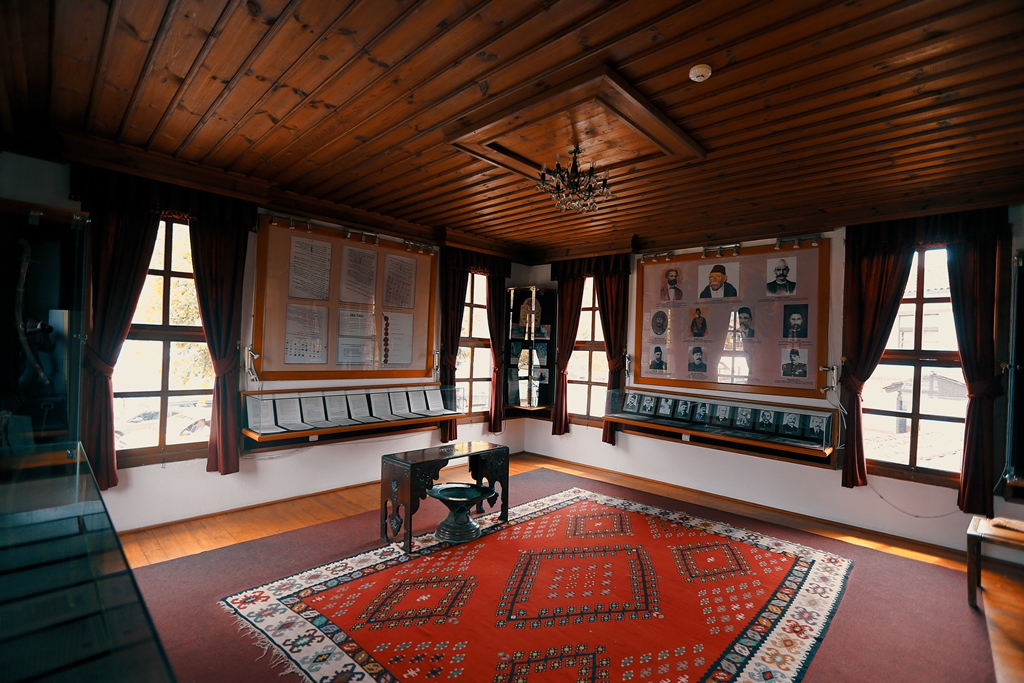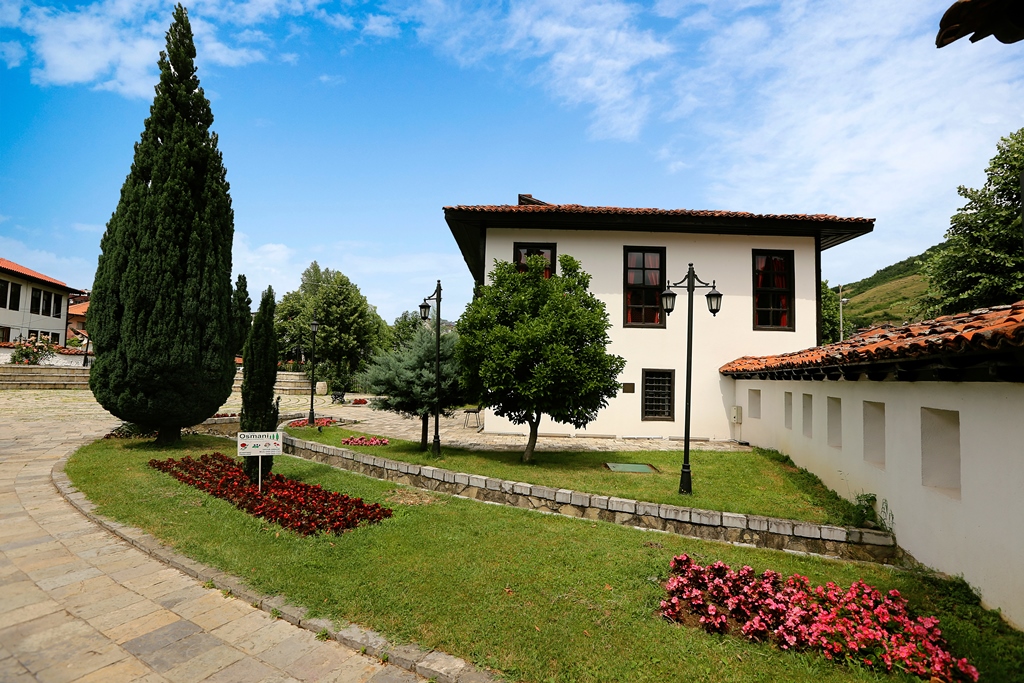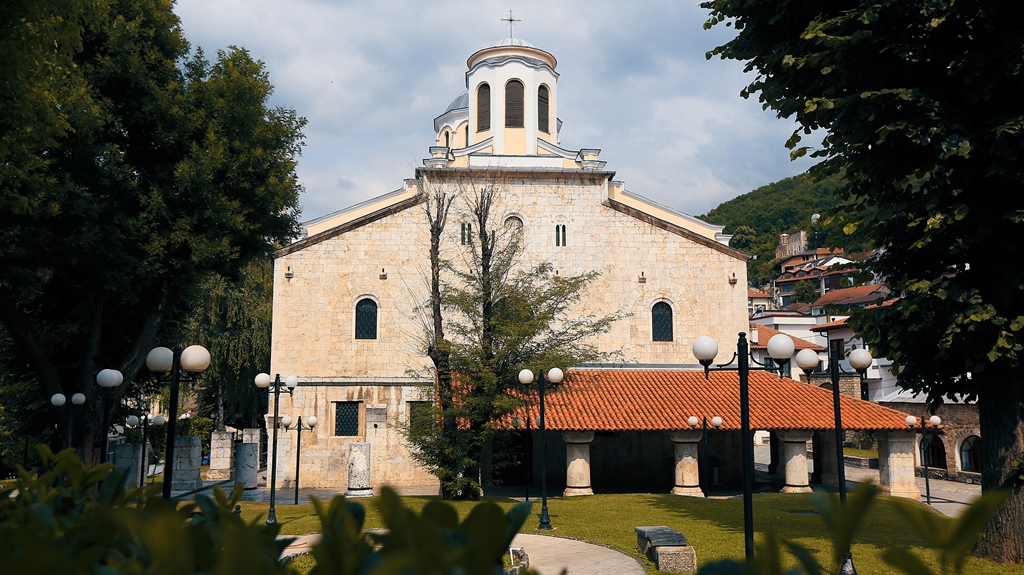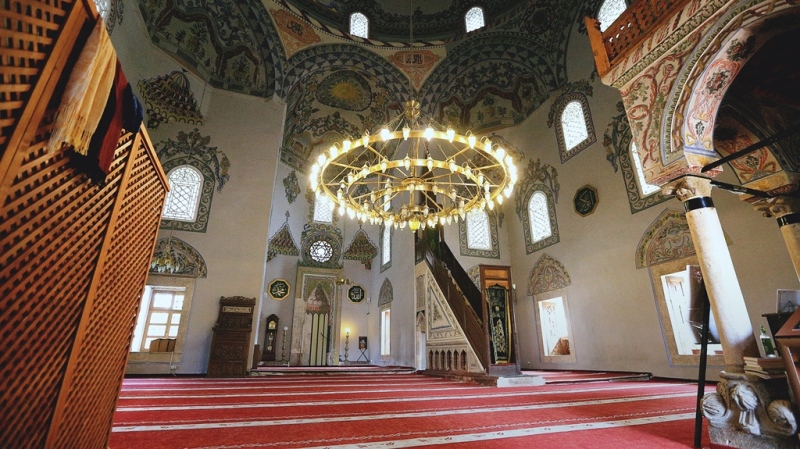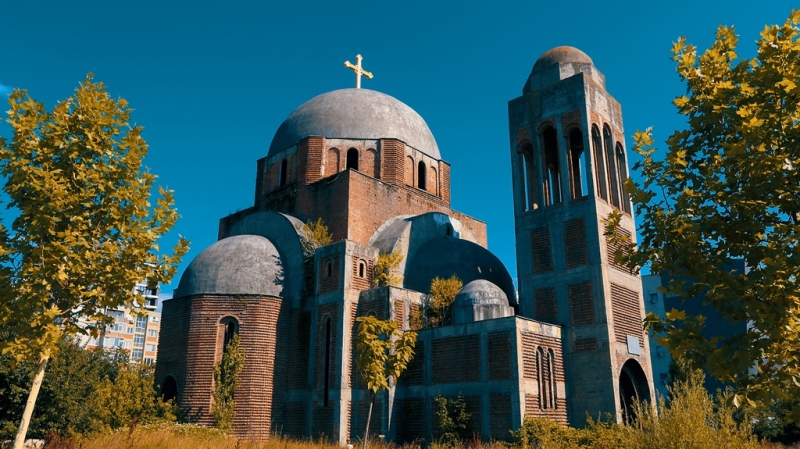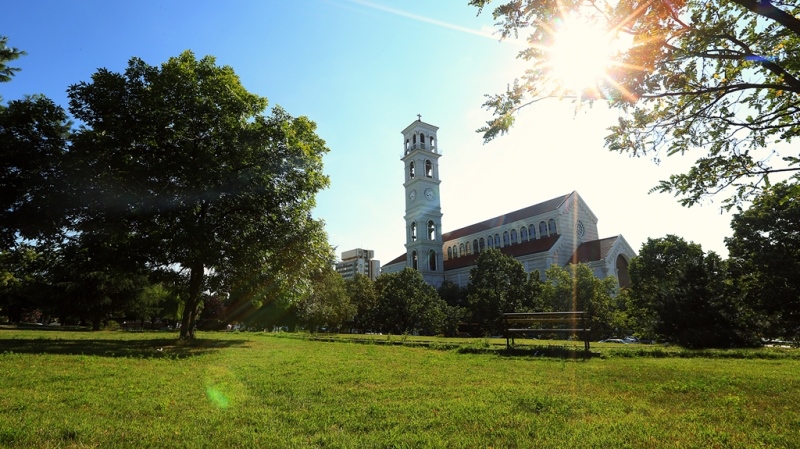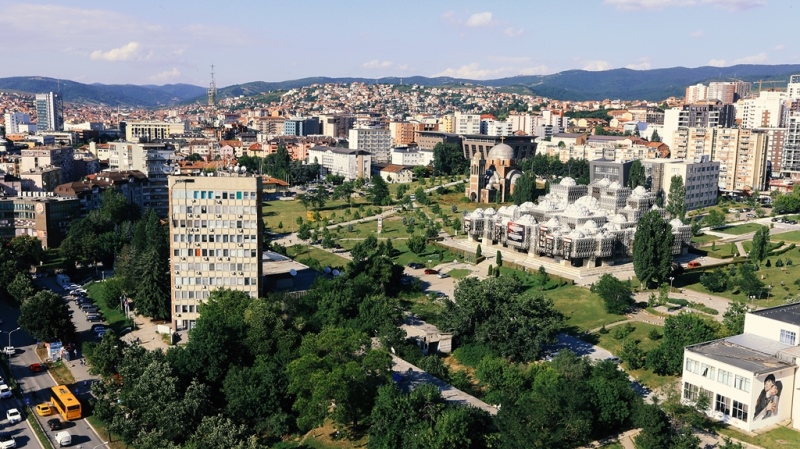 Click here for help

From 810 €
Your Package Price
Day 1: Pristina Airport –Pristina - Prizren (1hour drive)
We welcome you at Pristina Airport and transfer to Prizren for overnight. Overnight at Hotel Kacinari Prizren 4* or Similar. Clarification: If your arrival flight is in the evening, the itinerary will remain as it is, while if your arrival flight is in the morning and return in the morning, the last day will be relayed on the first day.
Day 2: Prizren - Decan Monastery-Peja Patriarchate- Prizren (3.5 hour drive)
After breakfast we continue to the Monastery complex of Decan, part of Kosovo's UNESCO monuments. It is considered the largest medieval church in the Balkans and contains beautifully preserved fresco decorations. Continue to visit the Patriarchate of Peja constructed in the XIII century. It is composed of three small churches with beautiful frescoes. The complex of churches for its architectural and cultural values it represents is part of UNESCO. After these visits we drive back to Prizren which is known for the arts and crafts something which becomes obvious as soon as you approach the centre, with cobble stone streets, beautifully crafted shops, bars and restaurants, built in a typical Ottoman architecture Stone Bridge and Museum dedicated to the League of Prizren an Albanian political organization founded on January 5, 1877 taking official form on June 18, 1878. The League's main scope was the protection of the rights of the Albanian nation during the breakup of the Ottoman Empire. It was a crucial step in raising Albanian national awareness, and paving the way to Albania's Independence in 1912. The Mosque of Sinan Pasha built in 1615 is also a very interesting monument. A welcome dinner in a traditional restaurant in Prizren.Overnight at Hotel Kacinari Prizren 4* or Similar
Day 3: Prizren – Gjakova - Koman Ferry –Tirana (approx. 5 hours' drive)
After breakfast we drive to Gjakova a town offering an old quarter called Çarshi full of old houses, shops, bars and the 16th century Hadum Aga Mosque. Continue on to Fierza ferry terminal where will take the ferry to Koman on the lake with the same name. A magnificent two hour ride where the beauty of the high pointed mountains falling sharply into the waters of the artificial lake of opal green waters, forms a natural panorama which will leave you gasping for air.After this spectacle of nature drive to Albania's vibrant capital Tirana where we will have a traditional Albanian dinner and spend the night. Hotel Oxford 4*. or Similar
Day 4: Tirana – Berat (UNESCO) – Tirana (approx. 4 hours' drive)
After breakfast take a driven tour of the major monuments and visit the National History Museum which offers a great introduction to Albania and its people. Proceed to Berat, one of the most visited and characteristic towns in Albania under the protection of UNESCO as a patronage of humanity for its architectural uniqueness. We visit the Castle and the Onufri Museum and Ethnographic museum. Berat castle is of particular interest as people still live within its walls in their traditional houses, as have their ancestors for centuries. The castle used to have over 40 churches of which 7 still remain including St. Mary's church turned into Onufri Museum. Onufri was a famous Albanian Icon master painter of the 16th century who painted many orthodox churches in Albania and Greece, using a special red colour. After the planned visit return to Tirana for overnight. Hotel Oxford 4* or Similar
Day 5: Tirana – Ohrid (UNESCO) ( approx. 3 hours' drive)
After breakfast depart to the city of Ohrid in neighbouring Macedonia. On the way we drive through rural villages with wonderful countryside landscapes. We stop at Elbasan for a short break. Afterwards proceed to Ohrid proclaimed UNESCO World Heritage area for its cultural and natural legacy. Visits include: Saint Sophia, Plashonik, Saint Painteleimon Church, the Holy Virgin of Peribleptos Church, also a panoramic trip with boat to see the best view of the city of Ohrid and Ohrid Lake after that we visit the old Bazaar. Overnight in Ohrid. Hotel Sky corner 4* or Similar. This evening we will have a Macedonian welcome dinner.
Day 6: Ohrid –Stobi - Popova Kula Winery–Skopje (approx. 4 hours drive)
After breakfast we transfer to the famous Popova Kula Winery located just west of the town of Demir Kapija on the slopes of Veliko Brdo, (the Grand Hill). On the road we will stop for visit Stobi archaeological site, the most important excavation in Macedonia. This crossroad of ancient civilizations has left a rich legacy of antique theatres, palace ruins, brightly-coloured mosaics and religious relics for visitors to enjoy today. The city of Stobi is first mentioned in documents from the 2nd century B.C. However, archaeologists believe that the town had been inhabited at least 400 years earlier. Stobi became a rich and prosperous city due to its location on the crossroads of important trade routes. Popova Kula Winery is certainly one of the success stories of Macedonian viticulture and here it is sometimes possible to taste from the fermentation tanks wine varieties such as; Stanushina a local grape variety found only in the Tikves region as well as Temjanika, Zilavka and Vranac grown in the ex-Yugoslavia territories. We will enjoy wine tasting degustation in Popova Kula. Than drive to Skopje which is a modern, political, economic and cultural center. We will visit the the memorial house of Mother Teresa (Agnes Gonxha Bojaxhiu, winner of the Nobel peace in 1979, born in Skopje in 1910), Macedonia Square with numerous monuments like the monumental statue of Alexander The Great, the Stone Bridge, the old bazaar, overnight in Skopje, at Sulltan Hotel 4* or Similar
Day 7: Skopje-Matka Canyon-Gadima Cave-Gracanica Monastery-Ulpiana-Pristina(approx. 3 hours' drive)
After breakfast we drive to Pristina on the road we stop to Matka Canyon, which is situated close to the capital Skopje, in one of the oldest artificial lakes in Macedonia and spreads over 5000 hectares making it one of the most popular natural destinations for nature lovers. It is also referred to as the Butterfly Canyon. Vrelo Cave Located on the right bank of the Treska River, Vrelo Cave was listed as one of the top 77 natural sites in the world in the New7Wonders of Nature project and made it to the semi-finals. Vrelo Cave has many stalactites and two lakes within it making this a very interesting site. Though the exact depth of the cave is unknown, some speculate that it could be one of the deepest underwater caves in the world. Afterward we drive to Gadime Cave, a karst limestone cave also known as Marble Cave. It was discovered by chance by a villager cutting stone in 1966 and remains largely unexplored. After that we proceed to ancient remains of Ulpiana, a roman town in the province of Dardania home top to the Illyrian tribe of Dardanoi, also known as Justiniana Secunda have been unearthed, testimony to Kosovo's ancient past.Just nearby is Gracanica Monastary, beautifully preserved Orthodox Church of Byzantine architecture founded by King Stefan Milutin in 1321, which is part of the Kosovo Medieval Monuments protected by UNESCO. After this we visit Battle of Kosovo monument dedicated to the battle of 1389 between a Balkan Alliance force led by prince Lazar against an Ottoman army led by Sultan Murad I. The battle was fierce and both leaders of the armies were killed in battle. Then continue further to visit the monument as well as the Tomb of Sultan Murad I. Proceed to Prishtina where we check in and overnight. Hotel Parlament 4* or Similar
Day 8: Pristina-Battle of Kosovo-Sultan Murad I Tomb-Pristina International Airport (approx. 45 min
After breakfast we start with a walking tour of Pristina through the capital exploring its main attractions including: the National Library, Mother Teresa Cathedral, the "New Born" monument which is becoming the symbol of this new state, the main pedestal area known as Mother Teresa Boulevard, the Mother Teresa monument and the Monument of Scanderbeg (Albanian National Hero) as well as Kosovo Government buildings. Just close by we have the old part of Pristina starting with the monument of brotherhood a monument constructed during the Yugoslavian time, the National Museum, The Clock Tower, the Imperial Mosque probably the most beautiful, being the Fatih Mosque dating back in 1460 during the golden era of Sultan Mehmet II. Its huge ceiling domed cupola crowns a splendidly painted floral interior of Arabesque design. End of our services, after transfer to Pristina International Airport according to your flight schedule.
Prices
2325 Euro for 1 participant in a double room
1685 Euro per person sharing a double or twin room for 2 participants
1120 Euro per person sharing a double or twin room for 3- 4 participants
1045 Euro per person sharing a double or twin room for 5-6 participants
900 Euro per person sharing a double or twin room for 7-8 participants
810 Euro per person sharing a double or twin room for 9-10 participants
Single supplement = 170 Euro.
Please note: Single rooms will always be double or twin for single use.
Included:
- Transportation with good condition a/c vehicle
- Toll road payments
- Koman ferry ticket for the clients and vehicle
- Experienced English speaking tour guide for the whole tour
- Local guides in Albania and North Macedonia
- Accommodation in very good standard hotels with breakfast 4*
- 3 Meals dinners ( one in each country)
- 1 lunch with wine tasting at Popova Kula
- All Entrance fees of the visits in Kosovo, Albania and Macedonia
- Bottle of water per person per day while driving
- All taxes
Not Included:
- Flight Tickets
- Boarder taxes between countries. (none exist as of date of completion of this offer)
- Lunches and dinners apart from those mentioned in included
- Gratuities/Tip to Driver, Guide, hotel and restaurant staff.
Extra Services:
Pre and Post Tour night prices at Hotel Parlament or Kacinari:
Single room: 55 €
Double room: 70 €
Prices for Extra transfers from Pristina Airport to Pristina Hotel for Pre Turing
City: Pristina Airport - Hotel in Pristina
1- 3 pax - € 35.00 per transfer
Private transfer from Prizren to Pristina Airport for Post Turing:
1- 3 pax - € 55.00 per transfer
Best months for tours
We recommend you booking this tour for one of the months: March, April, May, September or October. However this tour can be booked also in other months as per your request, we arrange the tour during the 12 months of the year.When you decide to this tour
Cancellation Policy
For group tours of 6 pax or more, the following cancellation policy will apply: a. If the reservation is cancelled/amended 30 days or more, prior to the arrival date, then a full refund will be given, minus a bank transaction charges. b. If the reservation is cancelled/amended 29 to 21 days, prior to the arrival date, a 30 % penalty of the total amount paid will apply. c. If the reservation is cancelled/amended 20 to 15 days, prior to the arrival date, a 50 % penalty of the total amount paid will apply.d. If the reservation is cancelled/amended 14 to 7 days, prior to the arrival date, a 70 % penalty of the total amount paid will apply. e. If the reservation is cancelled/amended less than 7 days prior to the arrival date a non-refund will apply. f. In case of no shows or early interruption of services a strict non-refund rule will apply. g. A maximum reduction of 10% of the total number of rooms booked can be reduced until 7 days prior to group arrival date. 2.1 Cancellation for FIT/Individuals bookings. FIT tours of 5 participants or less which have been confirmed and Invoice settled, can be cancelled without penalty up to 7 days prior to arrival date. Cancellations after this deadline will be charged 100% in full. Bank transfer for refunds will be the recipients' responsibility. Balkan Destination reserve the right to cancel any of the published tours on our site only according to fixed dates that are published for groups, when there are not enough participants on the relevant dates, in such cases, we may cancel the tour for participants by notifying them in a written notice, no later than 21 days prior to the start of the tour. In such cases when we cancel a tour due to insufficient attendance on the due dates, the client or clients will be refunded the money they have paid to us in total.
Total number of reviews:
Average stars of reviews:
Your review